These businesses provide accessories and gear for Alaska outdoor trips.
Results 1 - 14 of 14
This Category · All Listings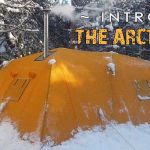 100 E. International Airport Road, Anchorage, AK, 99518
The Arctic Oven tent specializes in strength, stability and durability. The design and materials used in the production of Arctic Oven tents were chosen with these qualities in mind. Steep side walls provide ample head and shoulder room while useab ...
Read More...
4807 Martin Drive, Clinton, WA, 98236
Somewhere - without even having to get out of their sleeping bag - someone is pulling the drawstring that opens Tentipi's patented In-Tent Vent system. Hot air immediately begins to flow up and out, cooler ground-level air is pulled in, the tent quickly c ...
Read More...
We offer a complete product line of hunting packs and accessories. State of the art frames are built to be comfortable, stable and durable while packing heavy loads.
Barney's has been outfitting Alaska hunters, skiers, campers and outdoor people since 1963. Our equipment is designed in Alaska and made in America for Alaskans and others who require heavy duty strength and ready-for-the-wilderness quality. See our on-li ...
Read More...
I make high quality hand crafted ice fishing spears, ice chisels and ice saws for the sport of spear fishing. Each piece is a hand crafted. My spears have won National awards.
Eversafe-MRE-Meal-Kit-with-Heaters. Place orders or inquire about the best tasting, hot meal you can prepare anytime, anywhere that comes with its own heater so no lugging around the Coleman. Toll Free: (800) 601-2833
Outfitting your Alaskan lifestyle, that is the mission of Frontier Outfitters. Visit our store and you'll find a wide range of products to help you make the most of the outdoors. There's a great selection of clothing and footwear plus supplies for your hu ...
Read More...
We offer a large selection of bows and accessories from: Mathews, Hoyt, Bowtech, Elite Archery & Mission - which are not allowed to be sold online; please contact us or stop by the store to learn more about these products! Selection of Sitka gear and wome ...
Read More...
We are your online source for "cutting edge outdoor goods" for sportsmen, hikers, campers, backpackers— anyone who loves the great outdoors! We specialize in knives, multi-tools, GPS units, binoculars, flashlights & more from top manufacturers like Gerber ...
Read More...
Manufacturer of affordable and innovative fishing and hunting products.
Stay Connected. Get 3-watt bag phone performance from your cell phone. Powerful Signal carries mobile cellular amplifiers and antennas for your car, boat, RV, ATV or snowmachine. A powerful 3-watt portable cellular amplifier plugs into a 12v cigarette lig ...
Read More...
We have the information and all the back country equipment and clothing you will need for mountaineering, rock climbing, backpacking, camping, adventure travel, back country skiing, snowshoeing, trail running and Nordic walking whether you are exploring t ...
Read More...
We provide customers with high quality, mostly made in the USA, products for preparing and serving fish and game. Everything from butchering supplies to handmade pottery are all included. Toll Free: (866) 640-6802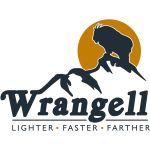 WRANGELL - Specialty Outdoor Equipment is an Alaskan based outdoor gear company that specializes in making backpacks, waterproof bags, and accessories for Outdoor Professionals, Guides, and Dedicated Adventurers that require their gear go the extra mil ...
Read More...