Businesses that have a variety of maps to help with your travel in Alaska.
Results 1 - 3 of 3
This Category · All Listings
The Alaska High Altitude Photography project produced high-resolution color infrared images of 90% of the state of Alaska. You may download these images here. Note that high-resolution images require lots of bandwidth, as many of the image sizes are in ...
Read More...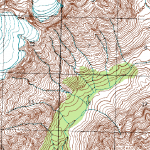 204 Akasofu Building, Fairbanks, Alaska
www.gi.alaska.edu/services/map-office
Buy Alaskan! The University of Alaska Fairbanks campus has a comprehensive map sales office, featuring all the latest USGS topos available. It's located at the Geophysical Institute, and is available to the general public. Many maps are in stock, and t ...
Read More...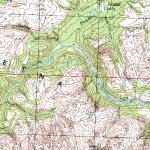 The United States Geological Survey map store is the primary source for USGS Topographical maps. Maps may be downloaded as digital copies, and paper maps can be ordered at this location.